New beneficiaries to the Direct Express® program now have the opportunity to benefit from a new version of the Direct Express® Mobile App (DX℠), which includes enhanced features developed after feedback from cardholders.
The new version of mobile app adds to the core features of the original and is intended to further empower Direct Express® beneficiaries with safe, secure, mobile access to their accounts. It is estimated that more than 80 percent of Direct Express® beneficiaries own a smartphone.
The new app's extra features were all suggested by cardholders responding the 2019 Cardholder Satisfaction Survey, which asked specific questions about app usage, intended to drive the development of the kind of enhancements that are now available.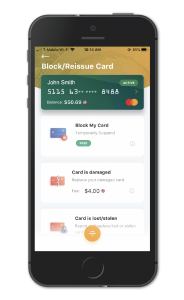 Both versions of the app are available in Apple® or Android® versions, and allow cardholders to:
use their smartphones to check balances, view transactions and deposits
set alerts for balances and deposits
locate nearby ATMs
access the PayPerks financial capability platform which teaches safe and efficient ways to use the card
The new app supplements these core features, allowing cardholders to:
access a new Card Summary screen
change their PIN
generate an account statement
make card to bank transfers from within the app
request a new card
temporarily block and unblock a card for security purposes
view details of cardholder benefits
The new Direct Express® Mobile App is free and is compatible with new cards (identified by numbers beginning with 5115). The original app, which has a loyal following, will continue to be supported for beneficiaries who have been in the Direct Express® program longer (identified by numbers beginning with 5332).
Both versions of the mobile app can be downloaded from the iTunes® (Apple®)  and Google Play™ (Android™) app stores. Data network usage charges may apply. Fees may also apply for international use.
SOURCE: Direct Express®