"I use this app every day. Great for checking my balance and last transaction" MARIO. 
In 2023, it is estimated that nearly 90 percent of Direct Express® beneficiaries own a smartphone. To take advantage of this, in 2015 Direct Express® launched the DX℠ Mobile App, to give cardholders safe, secure, convenient, and portable access to their accounts.
Once app users register and choose a PIN code for security purposes, they can check their balances, view transaction details, confirm pending deposits, locate nearby ATMs and pinpoint free cash-back locations. Since launch, 90 percent of users report accessing the app every month and 42 percent of users say they check their account balances on the app six or more times a month.
 Managing Account Details
 An essential feature of the mobile app is the ability for users to manage their accounts through a series of actions available to them, including managing alerts and managing the feature that allows transfers from card to bank account.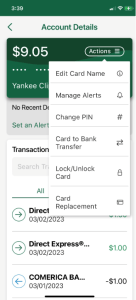 Managing Required Alerts
The app allows users to select how a required alert is delivered. Required alerts are intended to keep cardholders safe by ensuring they are aware of account password changes, logins and contact detail changes as they happen in real time, allowing the early detection of any fraud attempts.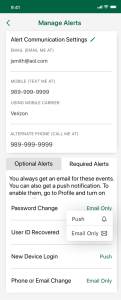 "I like the control…. I check my balances and my transactions that I've done to make sure they [are] correct…. I don't have a desktop, so everything comes off my phone." LYDIA
Managing Optional Alerts
 The app allows a degree of customization of optional alerts. Cardholders can select phone screen alerts, text alerts, email alerts and even phone call alerts, and can set criteria for these alerts to be triggered, including when a balance goes below a certain amount or when the card is used to make purchases of more than a specific amount.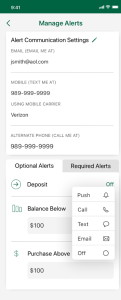 Mobile Expense Analyzer
Cardholders also benefit from a mobile expense analyzer, which breaks out spending on the card into categories, as shown in the graphic below. This basic account oversight tool is intended to help with budgeting, and financial control and also allows users to export a file from the app.

The mobile app can be downloaded from the Apple® App Store  and Google Play™ (Android™).
SOURCE: DIRECT EXPRESS®