November 21, 2019
Guest post by Jake Peters, Co-founder & CEO of PayPerks, the startup behind PayPerks for Direct Express®.  The Direct Express®...
Read More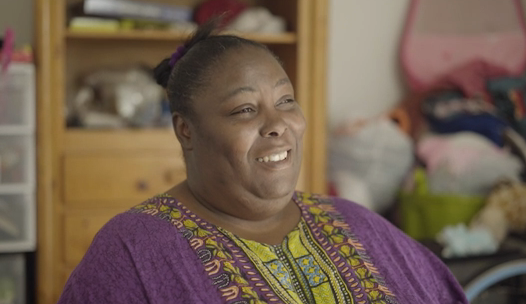 Direct Express
Financial health is a concept that is attracting ever more public attention in the debate around financial inclusion and will naturally feature in future discussions around the nature and purpose of the Direct Express® program. [...]
Direct Express
A cardholder tells of his  experiences with Direct Express® and its PayPerks financial capability program. Meet Ray, from Poconos, Pennsylvania. https://youtu.be/OjjMLrhBkSk Source: DIRECT EXPRESS
THESE STORIES FEATURE REAL DIRECT EXPRESS® CARDHOLDERS WHO HAVE GRANTED THEIR PERMISSION FOR THEIR PICTURES, QUOTES AND STORY TO APPEAR ON THIS SITE. THE DIRECT EXPRESS® TEAM NEVER SHARES PERSONAL INFORMATION WITHOUT EXPLICIT PERMISSION OF THE CARDHOLDER.
"I receive social security and VA Disability. Using my Direct Express® card helps me to budget my money and keep track of it more efficiently" Greater Control & Security
"I'm a Navy and Vietnam veteran. I've received the card for about six years now. The card saves time. It's more convenient – I don't carry cash because I've gotten used to carrying the Direct Express® card – so I really don't need [cash]" A Better Budgeting Tool
"I'm retired and have a disability and a supplemental insurance payment that comes [on the Direct Express® card]. This card helps me a lot. It makes so many times in the month when I don't have to worry about having cash, or getting cash where it needs to be on time." Confidence, Comfort & Convenience "Using my Direct Express® card helps me to budget my money and keep track of it more efficiently"

Rosalind, Pennsylvania
Cardholder "The card saves time. It's more convenient – I don't carry cash because I've gotten used to carrying the Direct Express® card"

Garry, Florida
Cardholder "I don't have to worry about having cash, or getting cash where it needs to be on time"

Elizabeth, Florida
Cardholder