Last week, the Financial Literacy and Education Commission held a public meeting which was webcast online.
The meeting agenda included topics such as Financial Access for Justice-Involved Individuals and  Economic Impact Payments and Bankable Moments. Participants included Nellie Liang, Under Secretary for Domestic Finance, U.S. Department of the Treasury, and Rohit Chopra, Director, Consumer Financial Protection Bureau.
The full meeting can be viewed by clicking below: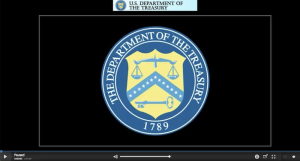 Nearly one-in-five unbanked adults in the US receive benefits through Direct Express®.  One of the most important goals of Direct Express is to give these recipients the tools they need to effectively use their card and improve their financial literacy.  Direct Express® has its own Direct Express Financial Education Center  to provide cardholders with the tools and knowledge necessary to make informed financial decisions.
SOURCE: FLEC